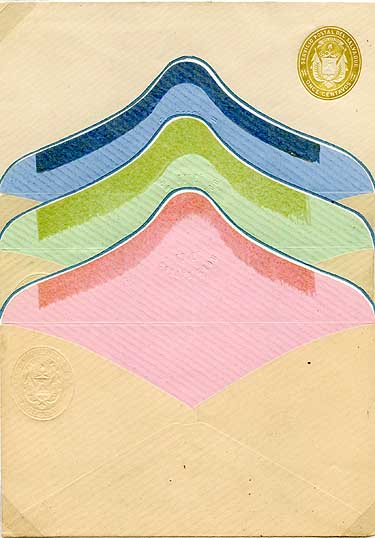 11c Yellow Olive on laid paper
with blue, green and pink on the inside.
Size: 145 mm x 80 mm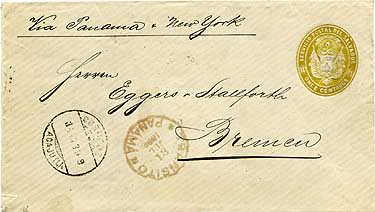 1889 JULY 5: ACAJUTLA to GERMANY
11c Yellow Olive on white laid paper single outbound rate envelope,
SANTA ANA origin, sender's dated oval cachet on verso.
PANAMA July 13 entry on front, NEW YORK July 24
transit on verso, overstruck with BREMEN August 2 arrival.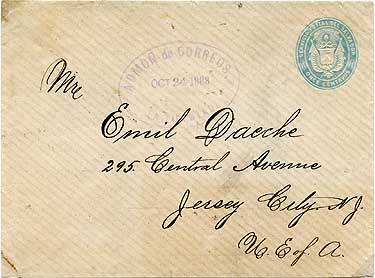 1888 OCTOBER 24: LA LIBERTAD to NEW JERSEY
11c Lilac on white laid paper for single outbound rate.
Backstamped NEW YORK, November 1 alongside side destination cds.
Size: 145 mm x 108 mm.