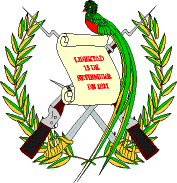 Guatemala's limited postal stationery issues is the primary reason on why it has not gained popularity as compared to its Central or Latin America neighbors. From 1875, when the Liberty Head design issue was made until 1936, it issued only eight postal cards and envelopes, the most popular of which is the 1897 Central American Exposition issue. Likewise, very limited issues were made on the other six postal stationery categories listed above.
Being such, one would probably presume that the limited issues were used for long periods of time which would result in an abundance of materials. This is however not the case. There is a 15-year span between the 1875 Liberty Head and 1890 Quetzal postal card issues. Yet, the former, including the reply cards, are deemed rare in used condition. The succeeding three postal card issues from 1890 to 1897 are readily available if one is not particular about proper card usage. Many of them, especially the 1897 Central American Exposition issue, are philatelic in nature or either addressed to Germany, the most common destination for Guatemalan mail.
The issues that followed namely, the 1913 Provisional, 1921 Las Vacas Bridge and 1933 Advisory Receipt, are also difficult to find. The 1913 Provisional, again properly used, is quite rare.
The postal envelope issues is no different. Except for the 1875 1/2 Real Liberty Head, the 1 Real and 2 Reales values are exceedingly rare in used condition. There are four known 2 Reales used envelopes. The 1 Real envelope is another story. It is believed that two to three used envelopes exist. The succeeding envelope issues I would say are available. Again, picking the proper usage in relation to proper rates and destinations does not make it an easy task.
The other postal stationery emissions range from scarce to rare. As expected the bulk of the materials of collections so far assembled is on the 1897 Central American Exposition issue. This is perhaps due to the fact that its usage was valid for use only on the year it was issued,
It is believed that the collection you are about to view is the first attempt by a collector to truly assemble a comprehensive postal stationery collection of Guatemala. The rare issues are well represented, like a used 1875 1 Real envelope to El Salvador, two of the four known 2 Reales 1875 Liberty Heads used envelopes (previously recorded as only three known used), and two used examples of the 1/4 Real postal card and one 1/4 Real Reply Card.
The so called common issues is represented with those addressed to destinations uncommon for Guatemalan mail.